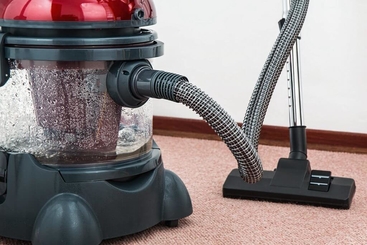 Professional carpet cleaning is a very important service for a number of reasons and saving money is one of them. Keeping carpets clean can be challenging, especially if you have a chaotic household or busy workplace that sees high foot traffic. Carpets are not cheap, which is why you want them to last a very long time and keeping them clean will allow you to do this. The right maintenance procedure will help with your carpet's appearance too.
Keeping a carpet clean is easier said than done, which is why professional cleaning services are often required to help clean your carpets regularly so that they continue to look brand new. If you're concerned about the costs associated with this option, you don't have to worry because using a carpet cleaning service will actually help save you money in the long run.
Having your carpets cleaned professionally means you don't have to worry about a replacement, which can end up costing more than the cleaning services you pay for. Carpets are an investment, so you want to be able to enjoy them for many years without ever having to worry about paying for a new one. With the right service, you can have peace of mind knowing your carpet will remain clean and maintain its appearance. Maintenance is very important and if the proper care is not applied, it will result in the deterioration of your carpets. The problem is that you may not be able to clean as often as you'd like and professional services can take care of this aspect for you because they will clean it for you regularly.
Related: Reasons to have your Carpet Cleaned Regularly
Professional cleaners also use the appropriate products that are suitable for the removal of dirt, dust and stains so you won't have to worry about purchasing special products that will add up over time. The cleaning products and tools they use are included in their services, so this is another aspect you don't have to deal with.
Look out for special offers and take advantage of them. Many cleaning companies will offer discounts during certain months of the year or may make a special offer to gain you as a client and this can help make a big difference. Do not be afraid to ask about the different packages they offer and what is included so that you have a clear understanding of the services you're paying for.
Lastly, your reputation is priceless and a dirty home or office will not make a good impression, especially in a commercial setting. A clean space is worth every penny because it will result in happier employees and repeat customers who will want to continue doing business with you. This alone makes cleaning services a must because your reputation and success are on the line.
Sparkling Clean in Edmonton specializes in commercial cleaning, so if your office carpet could benefit from their services, give them a call now!