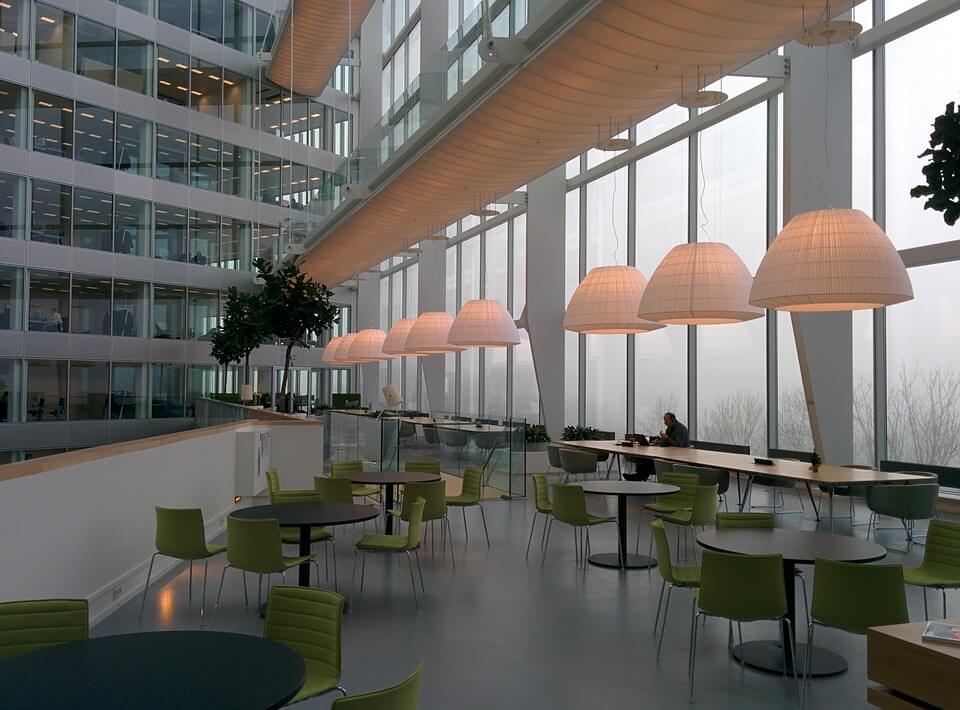 You spend a very large portion of your time at work, so you want to make sure your office is a clean environment where you can work comfortably without the fear of germs lurking around everywhere. Sadly, that is not always the case and most offices are full of germs in areas you might not be aware of.
If you're wondering which areas are the worst when it comes to germs, here is a breakdown:
The entrance and exit to your office. With all those people coming in and going out, it's safe to assume that the handles of the doors are full of germs and bacteria. Think of all of the different hands touching the handles throughout the day; no wonder germs build up easily! If your office building has an elevator, then you can also assume that the buttons are contaminated with germs due to the number of people pushing them on a daily basis.
Reception areas are also known to have a lot of germs because of the number of people that flip through the magazines, sit on the chairs, use the phone or share a pen. As this area is the first point of contact for anyone coming into your office, it is bound to see high foot traffic and while you may do your best to keep it clean, maintaining cleanliness can be difficult.
The staff kitchen and break room are other areas that can be full of germs because of the number of people touching the microwave handle or coffee pot handle for example. There's also the fridge handle, drawer handles and the faucet. When you factor in all of these elements, it shouldn't come as a surprise that bacteria can be present.
Work bathrooms can get pretty messy which is why, unsurprisingly, they are one of the most germ-infested spaces in an office. While toilet seats and faucets and the door handle all have germs, it is actually the bathroom floor that is full of bacteria, and if not cleaned properly and often, the germs will linger and can cause serious problems.
Last but not least, your desk is probably the most germ-infested space in your office. You may not realize it, but with all the things on your desk that are touched on a daily basis (computer, stapler, keyboard, phone, chair), as well as the close proximity of the employees, it is the number one spot for germs to transfer and linger. Just think of the number of times you've shared your pen!
Don't let your office become a home for germs and bacteria. Sparkling Clean is one of the top cleaning companies in Edmonton that can deal with commercial spaces and ensure they remain clean. The next time your office needs cleaning of any kind, whether it's the carpets, blinds, or the floors, call Sparkling Clean so that you work in the cleanest environment possible!
Related: Three Signs your Facility Needs a Commercial Carpet Cleaning Service.