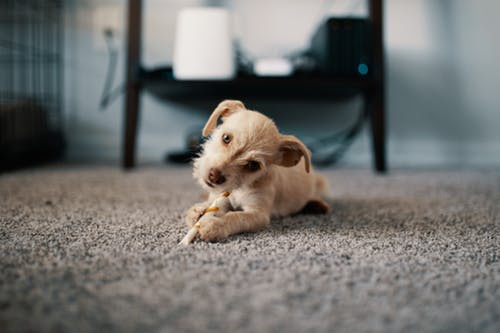 Our residential and commercial carpets are subjected to a lot of use and abuse. Carpets are usually made from fibres and materials that keep dirt and dust particles seeped into them. If left uncleaned, the dirt and dust particles can remain trapped in the depths of the carpet and can cause severe health implications in the long term. Carpet cleaning is an important routine and should be an essential part of your scheduled property cleaning activities. There are a number of ways to clean carpets. One of the most stress-free and effective ways is to use a vacuum cleaner. But sometimes, carpets may also need chemical agents to fight against tough dirt stains. There are many reasons why it is important to clean your carpets regularly.
Costs

Carpets are expensive. A good quality carpet will cost you a lot but can last for a long time and add comfort and beauty to your home or commercial property. But if the carpet is not cleaned on a regular basis, dirt and dust can ruin the entire look and make it age faster. This means you may have to think about replacing your costly carpet with a new one sooner than planned. Maintaining a cleaning schedule will ensure that your carpet looks new and you wouldn't have to think about burning your pocket with replacement costs.
Maintaining look
Dirt and dust contribute to the wear and tear of carpets and can make them look old quite early. Although many people just rely on vacuuming for cleaning carpets, it is recommended to use carpet cleaning chemicals and shampoos to get the most out of your carpet. Regular detailed cleaning helps to maintain the form of your carpet and fibres.
Getting rid of bugs and insects
You are not the only one who loves your carpets. Many small insects, bugs and beetles are likely to find solace in the comfort, food and a cozy dwelling that your carpet offers. Imagine walking on a carpet full of tiny insects and beetles, it can be quite terrifying. If the insects or bugs stay on your carpet for long enough, they can start eating up the fibres and ruin your investment. Many insects and beetles also give rise to a peculiar stench in the property which can be extremely unappealing.
Health
Dirty carpets can be one of the biggest sources of discomfort from dust and pollen that are known triggers of allergies and asthma. They can also spread bacteria and expose your family to pollutants. Homes that have younger kids, pets or even elderly members must clean their carpets regularly. Vacuuming the carpet at least four times a week and hiring a professional carpet cleaner like Sparkling Clean at least two to three times a year will ensure that your carpet stays healthy, looking good and smelling good. Talk to Sparkling Clean for all types of commercial, residential, floor, carpet and office cleaning needs for your Edmonton property.
Related: Three Signs Your Facility Needs a Commercial Carpet Cleaning Service