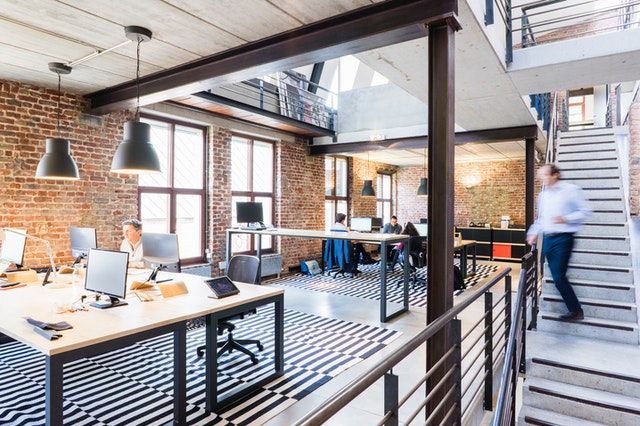 With the spread of Coronavirus across the globe, it's imperative to ensure thorough cleaning and disinfection of your workplace at all times. Businesses that are still operating at their location instead of remotely must ensure the safety of all workers as well as any customers or patients that enter the building. This cleaning can also help reduce the spread of COVID-19 and flatten the curve. It's critical to be using high-quality, effective cleaning and sanitizing products for a complete clean.
Read on to learn more about the key office cleaning and disinfecting tips for you to apply to your business during COVID-19.
Cleaning Tips From the CDC
Maintaining a clean business environment can greatly reduce the spread of COVID-19 and keep employees and clients safe. The CDC has published detailed guidance on how to clean and disinfect your workplace and even listed EPA-approved disinfectants that have been known to be highly effective and combative against COVID-19. Here are the key tips the CDC advises:
Use disposable gloves, a mask and gowns when cleaning and disinfecting the workplace. Carefully remove and dispose of any trash immediately.

Always clean thoroughly before you begin disinfecting. Cleaning with soap or detergent removes particles that carry COVID-19 from the surface. This can reduce the overall load of the virus before sanitizing and disinfecting begins, which allows the disinfectant to be more effective in eliminating the virus.

There are several EPA-approved disinfectants that office cleaning companies use to thoroughly disinfect and sanitize workplaces. Household bleach and water solutions can also be used to kill off the virus.

When using disinfecting wipes (such as Lysol or Clorox wipes), make sure you clean one area at a time and allow the surface to stay wet for approximately four minutes.

Never mix cleaning products together.

Clean and disinfect high-touch surface areas daily, including phones, tablets, doorknobs, light switches, desks, toilets, sinks, keyboards and mouse pads.

Ensure any digital signage equipment or touch-screen equipment is cleaned and sanitized daily as well.
How To Institute Optimal Hygiene Practices For Employees
If your business had employees working from home and are now allowing them to return to the office, it's critical that you institute proper hygiene practices and tips to prevent the spread of COVID-19. Here's what you can do:
Stock up on disinfecting wipes and hand sanitizer with at least 70% alcohol and teach everyone how to use them both effectively. Encourage all employees to commit to frequent hand washing, disinfecting their desks and using hand sanitizer every time they come into the office.

Have a dedicated team or person thoroughly clean and disinfect the office throughout the day to reduce the spread of germs.

If possible, have employees sit at least six feet apart at workstations and clean the desk area once they leave or move to another area.
Sparkling Clean specializes in deep cleaning and disinfection to help offices avoid COVID-19 and flatten the curve and spread. Our reliable, effective and affordable office cleaning services ensure every nook and cranny of the workplace is completely safe and clean. Contact us for quality cleaning you can trust at https://sparklingclean.ca/contact/.