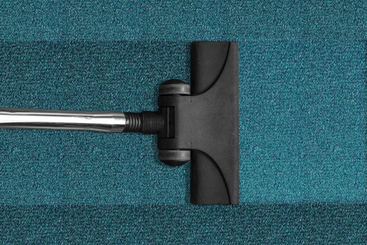 Having a dirty carpet in your home can leave guests with a negative impression, but having an unclean carpet in your office or business facility can negatively impact your entire brand image and sales. It's absolutely imperative to your company's overall success to ensure the carpets in your facility are well-kept, clean and odour-free. In between managing a business, there is not sufficient time for you to apply and ensure thorough cleaning of your carpeted office. 
It's always in the best interest of your company's brand to hire a commercial carpet cleaning service to help you maintain a meticulously clean, spotless and impressive space. Sparkling Clean will examine the four signs that your facility's carpet requires professional cleaning services.
Sign 1: Track Marks
From staff members, couriers and clients, your business facility or office is a highly trafficked area. You may hope that those entering your place of business are thoroughly cleaning off their boots and shoes, but this is not always the case. Whether your entire business is carpeted or only specific areas, the carpet fibres will become highly saturated with sludge, dirt, grime and even leaves. If the carpet is neglected and the track marks are able to build-up, the carpet can become saturated and the boot tracking marks will become fairly evident. Sparkling Clean commercial cleaning services can effectively remove these marks and restore the carpet.
Sign 2: Discoloured Patches
The carpet itself may appear clean on the surface, however, there may be significant wear and tear underneath from use. If you detect any discoloured patches on the carpets, they may be the result of food or chemical stains and if left without being cleaned, then an odour can develop. The carpet requires deep cleaning and Sparkling Clean will ensure that the carpet colours do not fade in the process.
Sign 3: Unpleasant Odour
Whether a result of food and drink spills or chemical products, both a stain and an odour will develop in the office. There is nothing more undesirable for clients and staff than to be in an environment with an unpleasant smell permeating the air. Even if there haven't been any spills on the carpet, any dander, dirt and bacteria can accumulate over time within the carpet layers and cause the offensive odour. Foul odours permeate the air and alter the air quality as well, which can risk the health of staff. It's imperative to have professional carpet cleaning services manage the odour immediately. Sparkling Clean will deodorize, moth-proof and disinfect the carpet for an effective clean.
Related: The Top Germiest Areas of an Office.
Sparkling Clean is the most trusted office cleaning and commercial cleaning service in Edmonton for effective and affordable cleaning services. With over 25 years in the business, Sparkling Clean brings high-quality, dependable and environmentally-friendly cleaning solutions to your place of business. We ensure your business is left impeccably clean, safe and healthy to ensure the satisfaction of employees and clients alike. Contact us today to have your business sparkling clean https://sparklingclean.ca/contact/.
Related: How to Keep Your carpet clean if you have Pets.