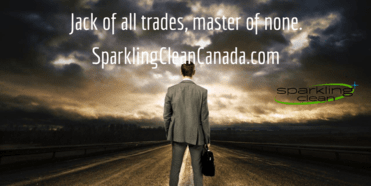 "I fear not the man who has practiced 10,000 kicks once, but I fear the man who has practiced one kick 10,000 times." – Bruce Lee
My father, a city manager, worked long days, waking up each morning at 5 AM and not coming home most evenings until dark. I remember asking him, "Dad- were you always a morning person?" He wasn't. He woke up early so that he had time for himself- uninterrupted and uncompromised. He'd work all week, often coming home after council meetings, late in the evening, and would still make time to help my brother and I with homework, and to eat supper that my mom had kept warm in the oven for him.
But when it came to the weekend, Dad tried his hand at renovations. An accountant by trade, he was meticulous with his work. But when it came to completing a floor install, tiling, or other handiwork, he rushed. He had to complete the job by Sunday night, or resume it the next weekend. Usually, it was the former. Mistakes were made. The weekend warrior jobsite would get messy. The end work was usually decent from an undiscerning eye. But it was flawed, and the more you looked at it, the more you started to notice things that distance could not camouflage.
I could ask a butcher to bake bread, but why wouldn't I just wait for the baker?
A carpenter would have measured 2 or 3 times, and cut once. They'd be as meticulous with their craft as my father would've been with a budget.
You can find 26 people willing to clean your office, job site, or facilities by looking in the classified ads. You can also put a screw into a board with a hammer. Just because you can, it doesn't mean that you should. Or you could just hire Sparkling Clean Canada, with over 26 years of experience, plying their trade for passion, not a quick buck. Dedication, attention to detail, a disciplined work ethic, and the relentless pursuit of perfection.
Connect with Sparkling Canada Below: